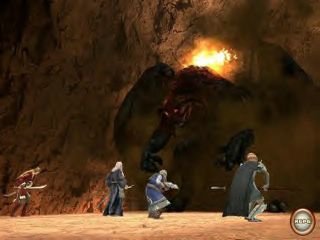 I am currently racking up hours on Lord of the Rings Third Age on the Playstation 2.
Wow, I didnt think I would like the turn based format of this video game but I am hooked.
I am fighting the Balrog right now and on my first attempt, I got my whole party slaughtered. I am also totally digging traveling through the mines of Moria, the graphics are sweet. I have always loved the dwarves the best and being able to wander through the deep city under the mountains is amazing to behold. It's a must play for any Tolkien fan or fantasy junkie in general. Very cool, two thumbs up for me.